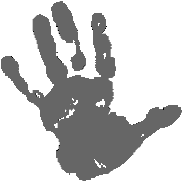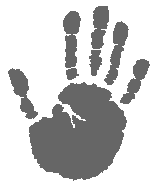 5 children's poems by erin:



---
How many pieces of sand are on the beach?

"How many pieces of sand are on the beach?"
asked Julianne.
"I don't know" I said so we counted each.
We started out by the lifeguard stand
and slowly but surely took each in our hand.
All through the day the sun shined in our eyes,
we counted and counted;
the number grew to a magnificent size.
When the nighttime came we built castles by the sea,
but we never stopped counting that sand, her and me.
So many grains
all colors, wet and dry
We decided there was more sand than stars in the sky.
When my grandfather asked, "How do you do it?"
We said "one by one."
He thought we'd never get through it.
But on we went because we surely believed
IF YOU SET YOUR MIND TO IT,
ANYTHING CAN BE ACHIEVED.
And clearly enough, the end was in sight,
Though the number we remembered
was too much for our might.
So if you go a-walkin' on that seashore by the sea,
Know that Julianne was singing and a-jumpin' jubiently!
*



---
Did You Know...
(published, 1990)

There are as many petals on a flower as branches in a tree
There's the same amount of toenails on a squirrel as stripes on a bee
If you counted all the acorns on the ground then maybe you would see
Just as many colors on a butterfly, but they're very hard to see.
When you look at the spots of a snake and the whiskers on a bat
You will find the same amount of stripes on a mighty zebra's back.
And if you took all the seashells by where the dolphins sat
You'd find just as many gills on a fish, even if he were fat.
So the moral of the story, must simply be
That all the creatures one by one still live in harmony.

*
---
Zero's not so bad

Some people think that zero means nothing
That it's empty and it's void
or that it has none of something.
Other folks believe that zero has just begun
because it's really the first number
that you can add with one.
There's another group of people
who simply call it "o"
They equate it with a letter
but it was a number long ago.
So remember when you see it
that that zero is big stuff
It goes around and doesn't quit,
and lets others be enough.

*

---
g r a c e

have you ever wondered why there's so many fish in the sea. or how it can be, that people look similar and yet so differently. have you every wondered why the stars twinkle at night - what makes them light? who grants those wishes "if I may, if I might?" have you ever wondered why the grass grows a color green. or how snow comes to mountains with bears, where the air is clean. have you ever wondered why the earth came to be, and if there's love in other places or life in-the-rest-of-the-galaxy. have you ever wondered why people live in different places, and speak different languages, and have different faces. have you ever wondered why your pet had to die and where we all go, is it heaven in the sky? what can it be that makes the world go around - that makes music have a sound - that makes some things lost and others found. what can it be that causes these things, that shows the flowers how to grow and gives the people music to sing. it is soul and faith and an instinct to be - unto the others as they would unto me. it's praising his name and the miracles that be, it's the alpha, the omega, and the trinity.

*
---
ON A PICNIC WITH MY COUSIN

"IT'S A WONDERFUL DAY FOR A PICNIC,
GET THE BASKET AND WE'LL PLAY CRICKET."
THAT'S WHAT AUNT MARY AND MAMA LIKE TO DO,
BUT ME "I WANT TO GO TO THE ZOO!"
"OH BUT TODAY IT WILL BE FUN,"
SO THAT MEANS MARCIA MY COUSIN WILL COME.
"NO WAY - I'D RATHER BE TWIDLING MY THUMBS!"
"GET READY RIGHT NOW. YOU'LL COME AND ENJOY IT."
WHEN IT GETS TO THAT VOICE YOU CAN TRY TO IGNORE IT.
"CAN I HAVE A DOG? TO BRING AND TO PLAY WITH?!"
AND LO AND BEHOLD, ONE NAMED SETH, CAME AND STAYED.
MARCIA'S NOT BAD, SHE CAN RUN FAST TOO
AND WHEN MARY AND MAMA LAUGH,
THEY TURN BLUE.
WE DRANK LEMONADE AND HEADED FOR HOME.
"LET'S DO IT NEXT WEEK," I HEARD THEM SAY ON THE PHONE.
SO SIX NIGHTS LATER, I COULD HARDLY WAIT
TO PLAY WITH SETH AND WITH MARCIA AND SWIM IN THE LAKE.

*

who's that girl?